Richard was also found
in the 1860 Slave Schedule :
Richard Popplewell - Slave Schedule
1- 32yr old female black
1- 19yr old female mulatto
1- 19yr old male black
1- 12 yr old male black
1- 10yr old male black
1- 9yr old male black
It is not known when or
where Richard and Mary
died but a study of additional
land records show he returned to
Miller County and
purchased 40 acres on June 1,1860.
He and Mary may have moved
back to Miller County.
There is a Richard Popplewell buried
in the Warren Cemetery in
Miller County that is believed to be him.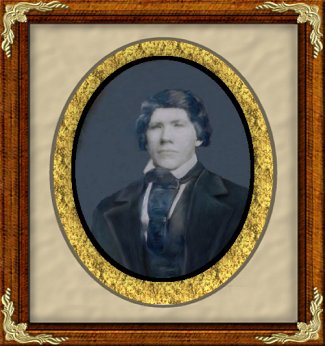 Gholson Popplewell
Gholson Popplewell, son of Richard and Mary,
was born June 20, 1832 in Frankfort,
Franklin County, KY.
His first marriage was to Margaret Spencer
of Versailles,
Morgan County, Missouri around 1853.
Margaret was the daughter of
James and Temperance Spencer